Strength calculation of roof system and roof of reinforced concrete slabs.
In 2010 the specialists of STC "APM" by order of "Modern roofing technology" (LLC "SKT") was carried out screening strength calculation truss system of the roof and the concrete slab on the main load combinations according to the drawings provided by the customer.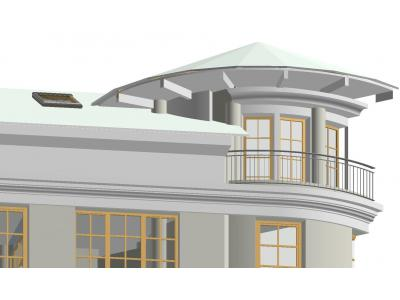 The design of the roof project
The calculation was performed using the software «CAD / CAE system of automated calculation and design of structures for industrial and civil construction APM Civil Engineering 2010".
simulation design
Model roof construction consisting of two pitched roof dome and located at different levels, generated by means of rod and shell finite elements.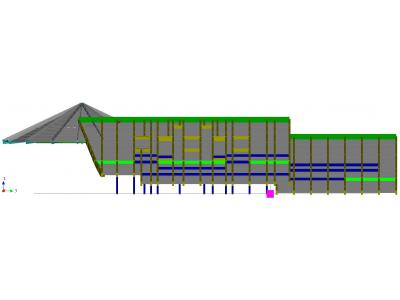 The roof structure in front view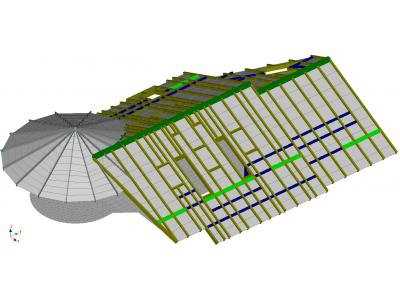 Overall view of the structure in APM Structure3D system (numerical model)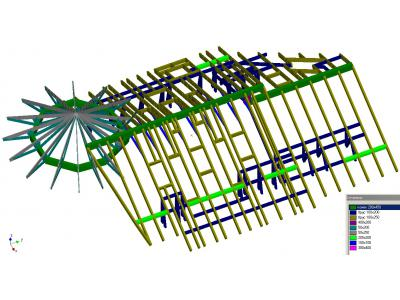 Sectional core elements of the model
floor slab made of concrete B25 200 mm thick partition - silicate brick mark 75120 mm.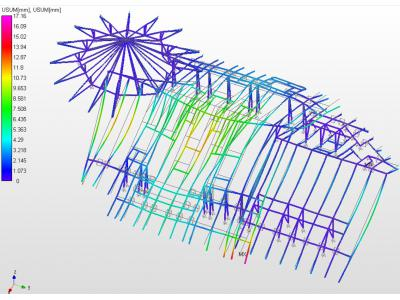 The configuration of the concrete slab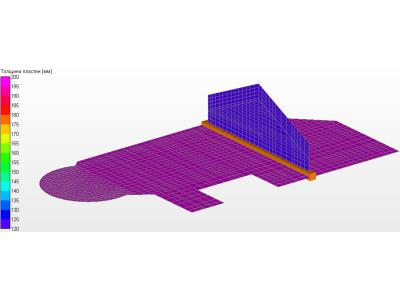 The configuration of the concrete slab
Loads and combinations thereof
load values ​​were set in accordance with the Terms of Reference. Uploading structure carried by several types of loads: regular (own weight of the structure, coating weight); useful (Distributed regulatory burden on the floor slab); snow and wind according to the construction area.
When all specified in the specifications for individual loads loadings were created linear combinations of loads to which each of the loadings entered with respective coefficients.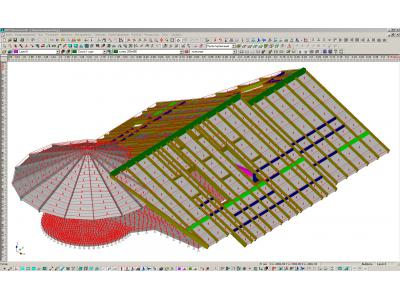 One embodiment of combination of loads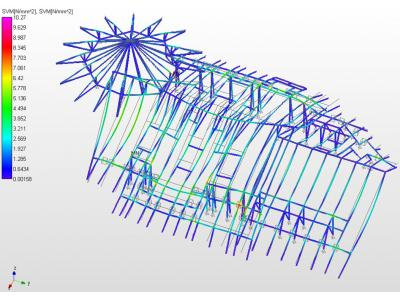 equivalent stress distribution map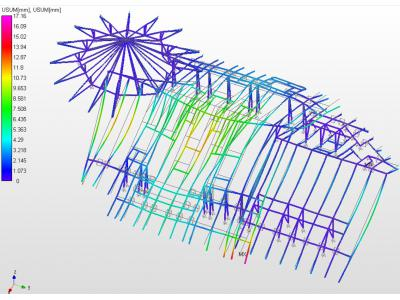 total displacement distribution map
Map of the total slab movements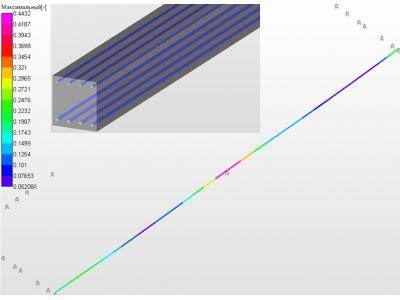 Map of maximum utilization rates bolt fittings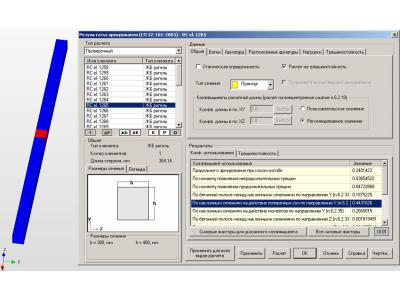 Checking the most loaded bolt section element priopornogo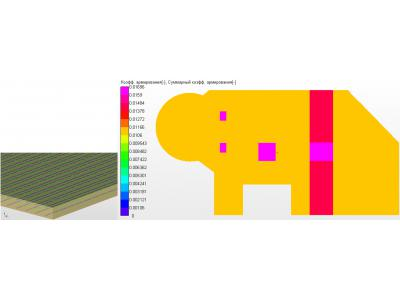 Map of total coefficients of reinforcement elements of the floor slab (orange - d12 * s200, pink - d12 * s100)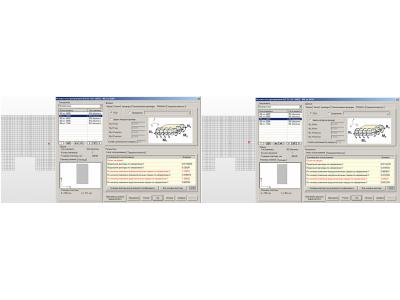 Checking the most loaded elements priopornogo plate portion
Based on the results of the analysis and the wooden roof structure w / w slabs third floor of the building it was concluded that their load-bearing capacity is ensured.