Examination of the design of the lifting table scissor
object model
Scissor lift table is used for vertical movement of cargo. The table consists of the loading platform, a base, scissor type lifting system and hydraulic cylinders. Payload table - 1500 kg.
Working height of the table lift - 5500 mm. The height of the lift folded - 800 mm. Dimensions platform: length 2500 mm, width 2000 mm.
lifting system elements are made of square tubes 140h100h6 mm. The diameter of the connecting shaft - 23 mm.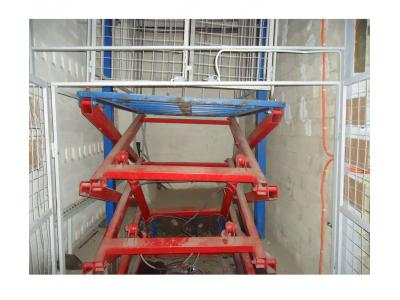 Fig. 1 Lifting table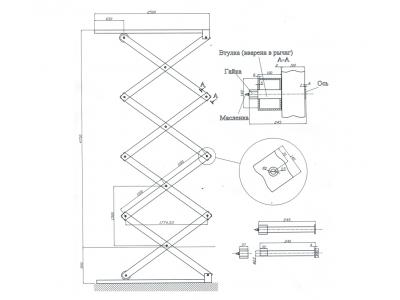 Fig. 1 Lifting table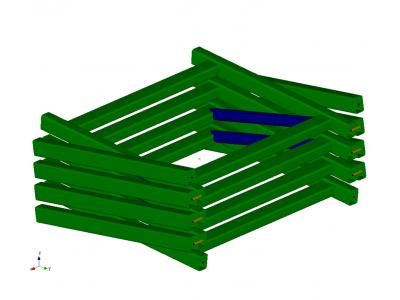 Fig. 2 Model lifting table (folded)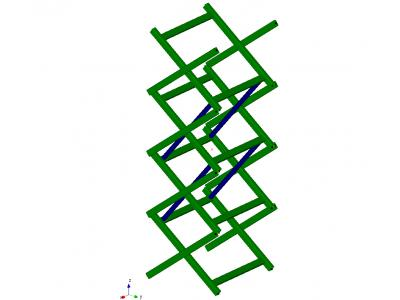 Fig. Model 3 of the lifting table (in an unfolded form)
During operation of the product occurred collapse and destruction of the tube walls (cut) axis.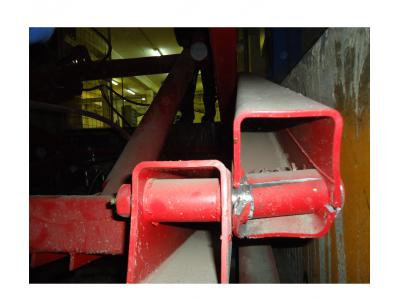 Fig. 4 Photography compound lost operability - crushing the pipe walls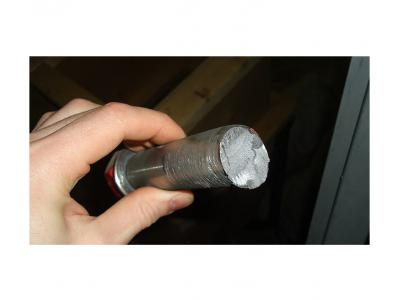 Fig. 5 Photos cut axis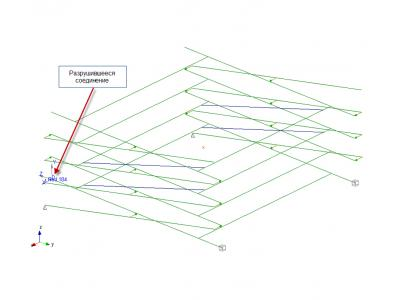 Fig. 6 destroyed compound
Fig. Scheme 7 supports installation in the calculation model
Load, impact and combinations thereof
load values ​​were set in accordance with the technical specifications and include:
1. gravity load product
2. cargo weight, the load capacity of the table declared by the manufacturer.
After all the stress on individual loadings were created linear combinations of loads to which each of the loadings entered with the corresponding coefficients.
The calculation results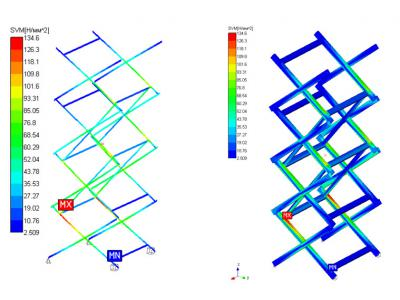 Fig. 8 The circuit load on the load weight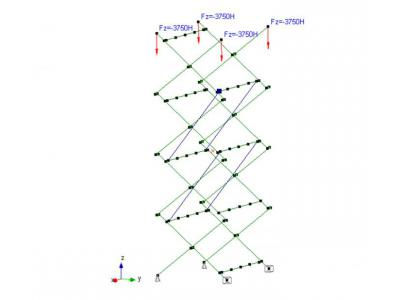 Fig. 8 The circuit load on the load weight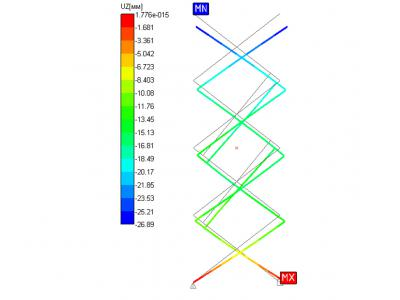 Fig. 10 Moving the map design of the lifting table in the unfolded state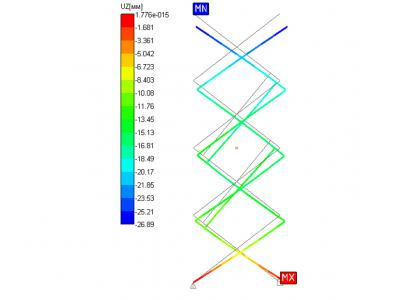 a) total displacement; USUM, mm b) vertical movement; UZ, mm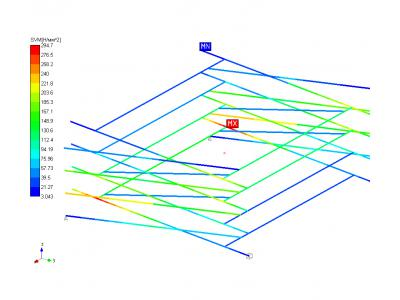 Fig. 11 equivalent stress distribution map design lifting table in the folded state, MPa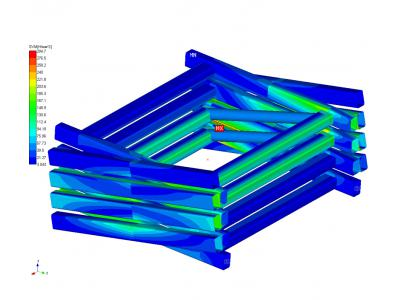 Fig. 12 equivalent stress distribution map design lifting table in the folded state, MPa
Fig. 13 Map of the total movement of the lift table in the folded state; USUM, mm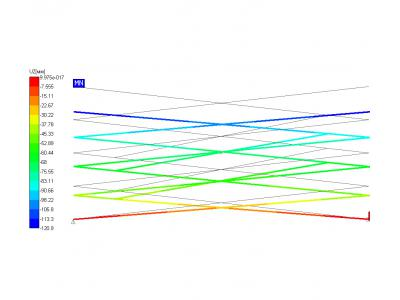 Fig. 14 Map of the vertical movement of the lifting table in the folded state; UZ, mm