PROFESSIONAL SOCIAL RESPONSIBILITY
IN OUR WORLD EVERY LIVING INSECT, INCLUDING HUMAN, ARE NOT COMMON IN THE ENGINEERING ASPECTS LIKE KINEMATICS/KINETO-STATICS, ETC. BUT WORKING AS A SYSTEM @ THEIR EDUCATION SYSTEM. ON THE BASIS OF NATURAL DATA, EVERY LIVING IS MASTER @ THEIR ATMOSPHERE..
FRESH PROFESSIONAL ARE VARIED IN THREE FORMS, WHICH WEIGHED AS
GROUP I COMPETITIVE NATURE AROUND 20%
GROUP II NATURAL, WILL BE COMPETITIVE AROUND 60%
GROUP II NATURAL, REQUIRE PRACTICAL AROUND 20%
OUR PROFESSIONAL SOCIAL RESPONSIBILITY IS TO PROVIDE PROGRAMS WITH CONCEPTUAL IN ADVANCED TECHNOLOGY - KNOWLEDGE BASE - INVENTION DB - INDUSTRIAL APPROACH - ACADEMY VERIFICATION WHILE PROJECT - RESEARCH BASED APPROACH - COMMON SEQUENCE - INDUSTRY APTITUDE WITH ACADEMIC DATA & MORE.
MECHANICAL ENGINEERING SYLLABUS

CIVIL BUILDING - STRUCTURAL - ARCHI
APPLICATION AREA & ALLIED
ONLY OPTION, MAY INVOLVE
TO SUPPORT
OTHER GROUPS
KNOWLEDGE BASE
INDUSTRY DATA BASE

PROJECT FEATURE

ENCYCLOPEDIA - LITERATURE

CAI/CAE/CAD/MBD/MATHS

INDUSTRIAL OUTPUT @ ACADEMIC

GROUP II GET NATURAL COMPETITIVE WITH HEREDITARY CONCEPTUAL AND WILL BE BACKBONE IN INDUSTRY
AVAILING THE PROGRAMS, GROUP I WILL BE MORE COMPETITIVE WITH PSR
GROUP III IMPROVED COMPETITIVE WITH HEREDITARY CONCEPTUAL AND WILL BE BACKBONE IN INDUSTRY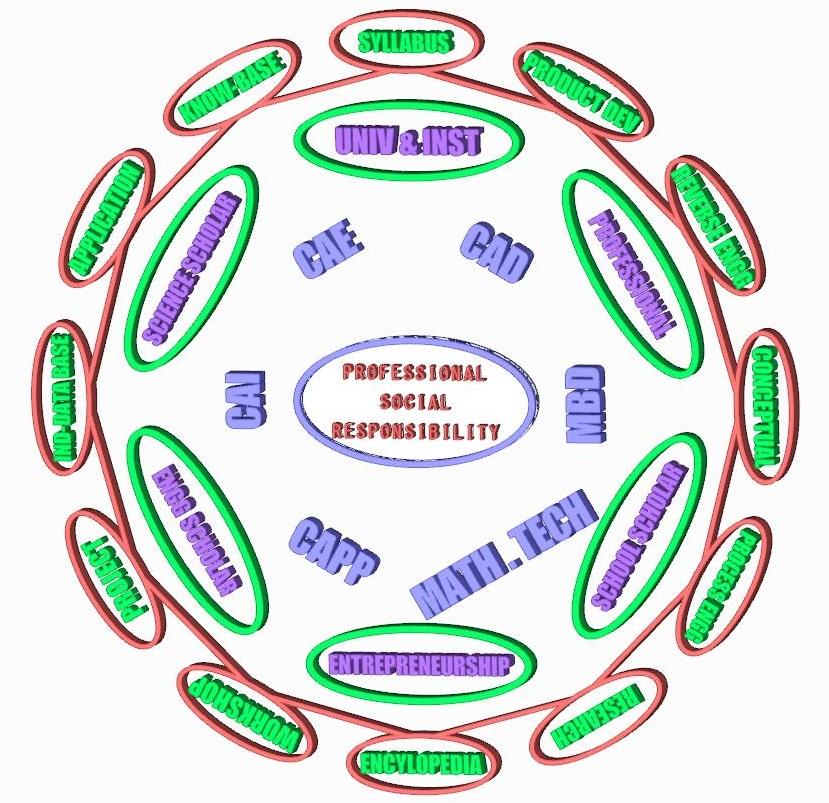 PSR FEATURE