Modeling of heat transfer processes, electromagnetic fields, liquid and gas flow, design of machine parts and their connections, strength calculations


The Russian CAE-system for computer-aided calculation and design of structures allows the user to solve various multiphysics problems for a more accurate assessment of the joint influence of processes of different physical nature on the calculation object. This approach is indisputably necessary in the design of modern innovative technology, to which more and more stringent requirements are imposed.
APM Multiphysics is built on the basis of the APM WinMachine software product by adding specialized calculation products for analysis to it:
At the same time, the necessary relationships are implemented in the product, which allow performing complex calculations, for example, analysis of the stress-strain state (SSS) taking into account the results of calculating thermal conductivity, as well as analysis of SSS taking into account the flow of liquid or gas flows around the structure, etc.
The APM Multiphysics default includes all additional design options:
Harmonic

: harmonic analysis;

TopOpt

: topological optimization.

The calculation modules of the APM Multiphysics product are divided into five thematic groups:

Graphic tools (2D and 3D preprocessor for preparing geometry for calculations);

Machine parts and connections (calculations of typical machine parts, mechanisms, as well as their joints);

Finite element analysis (analysis of strength, stability, intrinsic and forced dynamics of structures under static and dynamic force and temperature effects);

Modeling of physical processes (analysis of flows of liquids and gases, calculation of electromagnetic fields, calculation of electrical circuits);

Databases (arrays of reference information in text and graphic forms on the parameters of materials, standard sections of rolled metal, etc.).

The APM Multiphysics software product is registered in the Register of Russian computer programs and databases.

The calculated core of the APM Multiphysics product - the APM Structure3Dmodule - has an attestation certificate of the software tool issued by ROSTEKHNADZOR, FBU "STC NRS".
SOFTWARE CERTIFICATION PASSPORT 2019

This attestation passport establishes the purpose and scope of the APM Structure 3D software tool
CERTIFICATE
of state registration of a computer program
APM Multiphysics 18 Modeling of physical processes, strength analysis and design of structures, machine parts and mechanisms
Working documentation
This section contains working documentation, namely installation instructions and user guides.
The current user guides are presented as separate documents for each module included in APM Multiphysics :
APM Shaft

- module for calculating and designing shafts and axes;

APM Bear

- module for calculating and designing rolling bearing units taking into account their accuracy class;

APM Drive

- a module for computer-aided design of a rotary motion drive of an arbitrary structure;

APM Spring

- module for calculating and designing elastic elements of machines;

APM Cam

- module for calculating and designing cam mechanisms;

APM Plain

- module for calculating and designing plain bearings;

APM Screw

- module for calculating non-ideal screw drives (sliding, ball and planetary screw);

APM Dynamics

- module for kinematic analysis of linkages;

APM Graph

- a flat parametric drawing and graphic editor with a tool for calculating dimensional chains;

APM Base

is a module for creating and editing databases.

Detailed installation instructions are described in the document.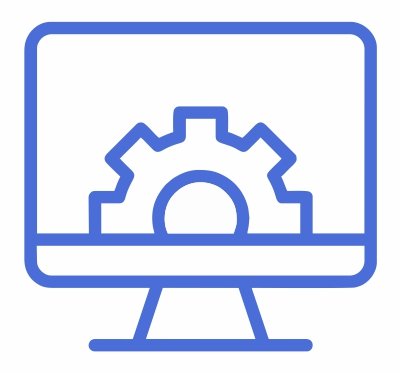 Minimum hardware requirements:
Two processors (cores) supporting 64-bit addressing.

The amount of RAM is 4 GB.

The amount of free space on the hard disk is 500 GB. A Radeon or Nvidia graphics card with hardware OpenGL support.
Hardware Requirements for Comfortable Operation:
4-core processor supporting 64-bit addressing.

The amount of RAM is 12 GB.

The size of free space on the hard disk is 1.5 TB.

Video card with hardware support for OpenGL.
The best option for PC components:
Two or more physical processors supporting 64-bit addressing.

The amount of RAM is 32 GB and more.

Radeon or Nvidia graphics card with hardware support for OpenGL.

The presence of 3 physical disks:




the 1st physical disk 1.5 TB is intended for the installation and operation of the OS;




2nd physical disk 1.5 TB is designed for storing and recording calculation files;




The 3rd physical disk 2.0 TB in RAID0 arrays is intended for writing / reading temporary files.
The software is designed for personal computers and runs in the operating environments MS Windows Server 2008, MS Windows Server 2012, MS Windows 8, 10
Finite Mesh Generation
automatic generation of CE nets on surface and solid-state 3D models;
constant or variable (adaptive) partitioning step;
additional the functions of predisintegration of edges and surfaces;
the possibility of "manual" editing created KE-grid;
work with rod, plate and solid-state CE.
The process of designing new structures are closely related to the simulation of a number of physical processes , such as heat transfer, electromagnetic interaction, the flow of liquid and gas, etc. It is very important conduct multifizicheskih calculations, which combine the analysis of the physical phenomena and the mechanical strength of structures.
Calculations of temperature fields are held for stationary and non-stationary modes of heat transfer and heat transfer. At the same time all the necessary initial and boundary conditions, point or three-dimensional heat sources can be set, heat flow, convection and radiation.
With the help of the proposed software company can simulate the electrical and communications equipment , and perform various kinds of analysis of electromagnetic field characteristics . Calculations are performed for the steady and unsteady regimes. The main types of calculations are: electrostatic, the calculation of the field of direct currents, magnetostatic, transient electromagnetic and high-frequency modal analysis.
If necessary, possible simulation of electrical circuits of arbitrary topology. This is available static and harmonic analysis and transient analysis. Calculations are performed for the stationary, steady-state harmonic and transient regimes.
Analysis of liquid and gas flow provides a spatial kinematic, dynamic and energy characteristics of streams with different boundary conditions and physical properties.
APM Structure3D - the module for calculating the stress-strain state, stability, own and forced oscillations of parts and structures by the finite element method
APM Graph - a flat parametric drawing and graphics editor with a tool for calculating dimensional chains
APM Studio - pre- and postprocessor for creating models for strength (finite element analysis) with the ability to import STEP files
APM Joint - module for calculating and designing connections of machine elements
APM Trans is a module for calculating and designing mechanical rotation transmissions
APM Shaft - module for calculating and designing shafts and axes
APM Bear is a module for calculating and designing rolling bearing units, taking into account their accuracy class
APM Drive - automated design module for rotary motion of
arbitrary structure
APM Spring - module for calculating and designing elastic elements of machines
APM Cam - module for calculating and designing cam mechanisms
APM Plain - module for calculating and designing sliding bearings
APM Screw - the module for calculating non-ideal helical gears (slip, ball and planetary-screw)
APM Dynamics - module for kinematic analysis of linkage mechanisms
APM Base - module for creating and editing databases
APM FGA - module for automated analysis of fluid and gas mechanics
APM EMA - module for calculating electromagnetic fields
APM ECA - module for calculating electrical circuits
APM Section Data - database of parametric sections
APM Mechanical Data - database of graphic information of standard parts and assemblies, reference data on engineering
APM Material Data - material parameters database
Batch Structure3D - APM Structure3D Batch Engine
Composition of APM Multiphysics